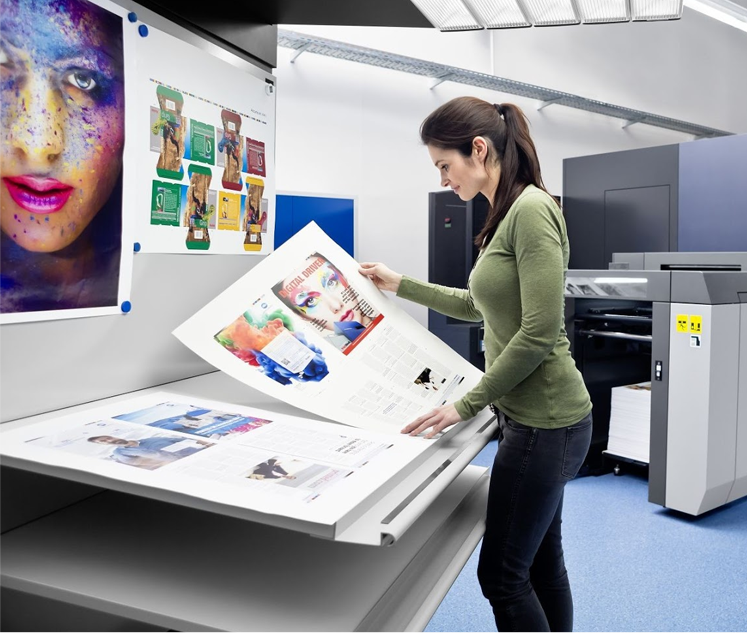 Vision Press is a detailed-driven printing  services firm that focuses on providing efficient and effective solutions and has a track record of success in bridging brands and customers. This results in delivering comprehensive solutions to print customers and marketers requiring more than the conventional printing company can provide. Beyond offset printing, digital printing and print production, Vision Press' capabilities also encompass complete project management, material selection, customization possibilities, online ordering, sophisticated mailing services and much more.
We provide a broad range of printing services that include commercial offset printing, digital printing, packaging printing, forms printing and labels printing. We can print in 1-color to 6+ full-color using our offset and digital presses, and also offer custom binding, and expert design services. Anything you can imagine, we can print. We work hard to deliver printing of the most remarkable caliber in the shortest amount of time at the best pricing.
To achieve the highest possible manufacturing quality, we invest in the newest technology and the most qualified employees. At Vision Press, we are dedicated to making your project achieve its best as we know our customers appreciate quality.
Look no further if you need a top-notch custom printer with a helpful, knowledgeable staff. In order to fulfill our constant dedication to go above and beyond your expectations, we are there to collaborate with you at every stage. 
From creative construction designs to complete project management, companies and agencies continue to turn to Vision Press for price competitive print production solutions. As the print production industry continues to evolve, so too will Vision Press. We will continue to embrace new technologies and industry innovations in our effort to provide new efficiencies in the print production process.

Our goal is to never settle for what others may consider good work or good service. Our clients expect and deserve more.