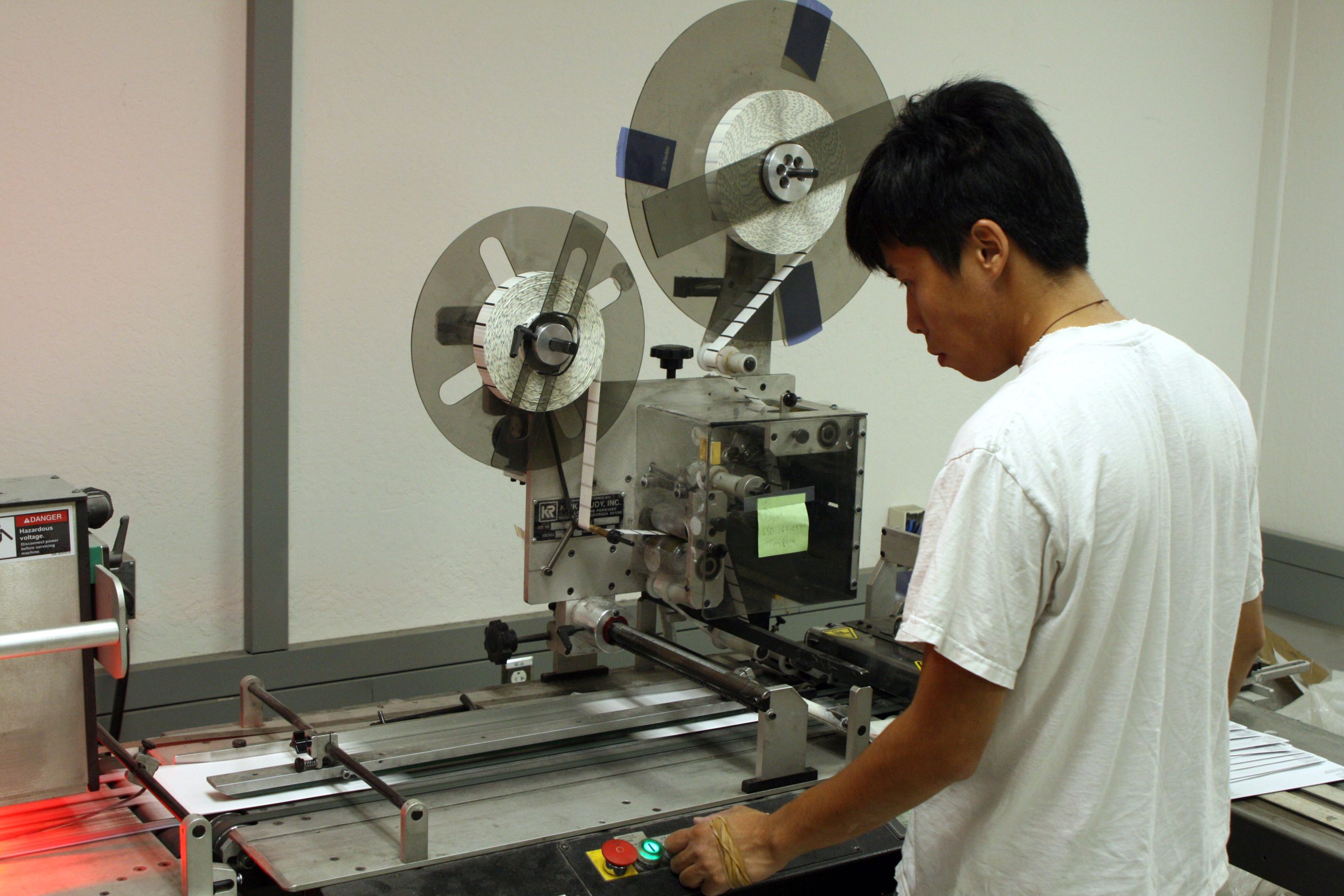 Full Services
Mailing & Fulfillment
We offer comprehensive electronic print, mailing & fulfillment that fully integrate into one fluid flow, in contrast to most of the other print and postal service providers. We want to make it quick and easy. Our postal software processes all data, enabling us to offer the most affordable and precise mail services available.
Address Standardizing
Postal Sortation
National Change of Address (NCOA)
Direct Inkjet Addressing
Folding & Insertion
Having a program that is both timely and economical depends on effective fulfillment production. We place a lot of focus on planning and paying close attention to the final product's assembly, distribution and overall presentation. In "putting it all together," this is where Vision Press takes great pride.
CD Replication & Duplication
Kitting & Assembly
Hand Collating & Finishing
Pick, Pack & Ship Programs
Internet / Website Fulfillment
Direct Marketing Fulfillment